dannydonovan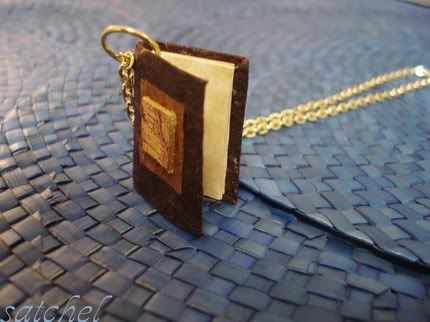 One of the good things about being in the spotlight (to whatever extent I am! Is there a Z-list for celebrities?) is that you can shine some of that light onto some really awesome people that need to be seen!
The awesome Luisa Gloria (
http://www.luisaigloria.com/
) has set up a shop for amazing homemade jewelry and other type things that deserves a peek. Her Ex-Libris wearable books/journals are great gifts for fellow readers/authors!
So please do me a favor and check her out! :)
http://www.etsy.com/shop/LizardLore